MORE EXCITING PSYCHOLOGY PROFESSIONAL DEVELOPMENT IN THE MIDWEST!
From blogs.lawrence.edu :
The intersection between the liberal arts and emerging technologies that reveal new answers for the way the human brain functions will be the basis for a new speaker series at Lawrence University.
Over the course of the next eight months, five national experts will explore how brain research is connected to various areas of the liberal arts, including religious studies, music, art and literature.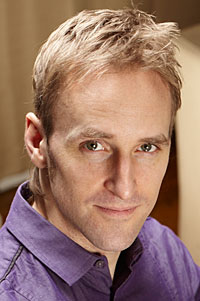 The series, "Liberal Arts in the Century of the Brain," will incorporate the interdisciplinary areas of neuroscience and cognitive science to create connections with other disciplines at Lawrence by examining questions such as whether the brain processes literary fiction differently than formula fiction or how perception, emotion and cognitive processing impact creative expression.
Edward Vessel
, director of the New York University ArtLab and a noted research scientist at NYU's Center for Brain Imaging, opens the series
Wednesday, Sept. 30 at 7 p.m in Steitz Hall of Science 102
with the presentation "Art and Neuroesthetics." A question-and-answer session follows.
The event is free and open to the public.
The emerging field of neuroaesthetics uses neuroscience to study art to determine why certain works of art produce an emotional response. Through the use of neural imaging, Vessel will share recent research that focuses on understanding the basis for how people derive pleasure and inspiration from various art forms and how this may be related to learning, motivation and well-being.
What a great way to bring Neuroscience and the Science of Psychology to students, teachers (of all disciplines, but especially us Psychology lovers), and the general public.
The OCTOBER speaker is none other than Dr. Richard Davidson. For real. So exciting. He will speak at 11:10 on October 30th in the Chapel at Lawrence. No cost to the public. For more information on Dr. Davidson's amazing work, check out his website
here.
SO EXCITING.
I'm so excited for all the amazing opportunities being presented for HS Psychology teachers in and around my state. Wonderful!
-- Posted by Amy Ramponi