Fun Friday story on perception.
This week, my Facebook feed has been inundated and my students have been asking me about "THE Dress." What color is it? It depends on a number of factors.
To the rights is a picture that was posted on Tumblr and has gone viral. Why do some people see a gold/white dress and others see a black and blue dress?
To figure out why the different perceptions and get beyond the screaming headlines, a few scientists have been asked to weigh in. I am linking a few articles that deal with the issues of color of the dress, lighting color(s), reflection patterns, color blindness, color constancy and more. Enjoy!
Original Post
http://swiked.tumblr.com/post/112073818575/guys-please-help-me-is-this-dress-white-and
Buzzfeed Article
http://www.buzzfeed.com/catesish/help-am-i-going-insane-its-definitely-blue#.twvOrmAVx
Wired Article
http://www.wired.com/2015/02/science-one-agrees-color-dress/
The Independent
(with explanatory video and illusions)
http://www.independent.co.uk/news/science/what-color-is-the-dress-blue-and-black-or-white-and-gold-whatever-you-see-says-a-lot-about-you-10074490.html
io9
http://io9.com/the-what-color-is-this-goddamn-dress-debate-explaine-1688378120
CNN
http://www.cnn.com/2015/02/26/us/blue-black-white-gold-dress/
From Vine
Related illusion in the io9 article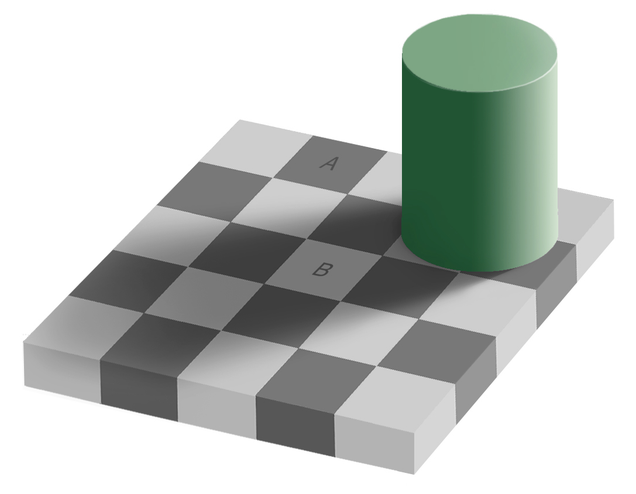 posted by Chuck Schallhorn