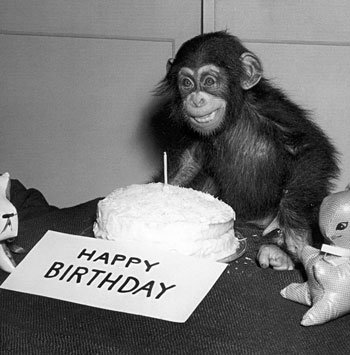 Believe it or not, next week marks the first anniversary of the Teaching High School Psychology Blog. On February 10, 2009 we published our first post. 370 some posts later we are ready to celebrate what we hope everyone agrees has been a very successful year. To help make the event truly a celebration, many of the publishing companies have promised a number of "goodies" such as books, DVDs, resources items and the like.
One birthday event which I hope will become an annual tradition, is the New Teacher Peer Award. Nominated and voted upon by one's fellow high school psychology teachers, the recipient of this award must have been teaching psychology for ten or less years, and, in the words of Phil Zimbardo, has worked to "share psychology" with the world.
For the next week (2/3 to 2/10) I will be excepting nominations for the New Teacher Peer Award. Send your nomination(s) to Kent Korek at
kkorek@germantown.k12.wi.us
. Please include the nominee's name, high school, email address and a brief statement (which will be published on the THSP Blog) on why you feel the teacher is deserving of this award. I would ask that you contact the nominee(s) to confirm their willingness to be nominated. Self nominations will NOT be accepted.
On February 11th, the poll of the nominees will be published on the THSP Blog where high school psychology teachers can vote for their choice. On February 16th the poll will close with the winner announced the next day.
Worth Publishing has graciously donated what I consider the ultimate new teacher prize, the
DVDs for both The Brain and The Mind series
. We would like to thank Rich Rosenlog
rrosenlof@bfwpub.com
and Eileen Tanania
etanania@bfwpub.com
for their generosity. This is just one of many prizes coming from Worth for our birthday celebration.
Over the next few days, please take some time to consider nominating a fellow psychology teacher. Over my many years of teaching psychology, I have come to realize we are a very unique group in our willingness to share and collaborate with each other in ways I've never seen in the other areas I have taught. I hope this is an opportunity to say "thanks" to someone who has helped your teaching.